Introduction
The Michigan Union and Michigan League are favorite destinations at the University of Michigan. Generations of students have socialized and studied at these two landmark buildings that anchored the west and north sides of Central Campus when they opened in 1919 and 1929, respectively. They have provided the backdrop to countless memories made at Michigan.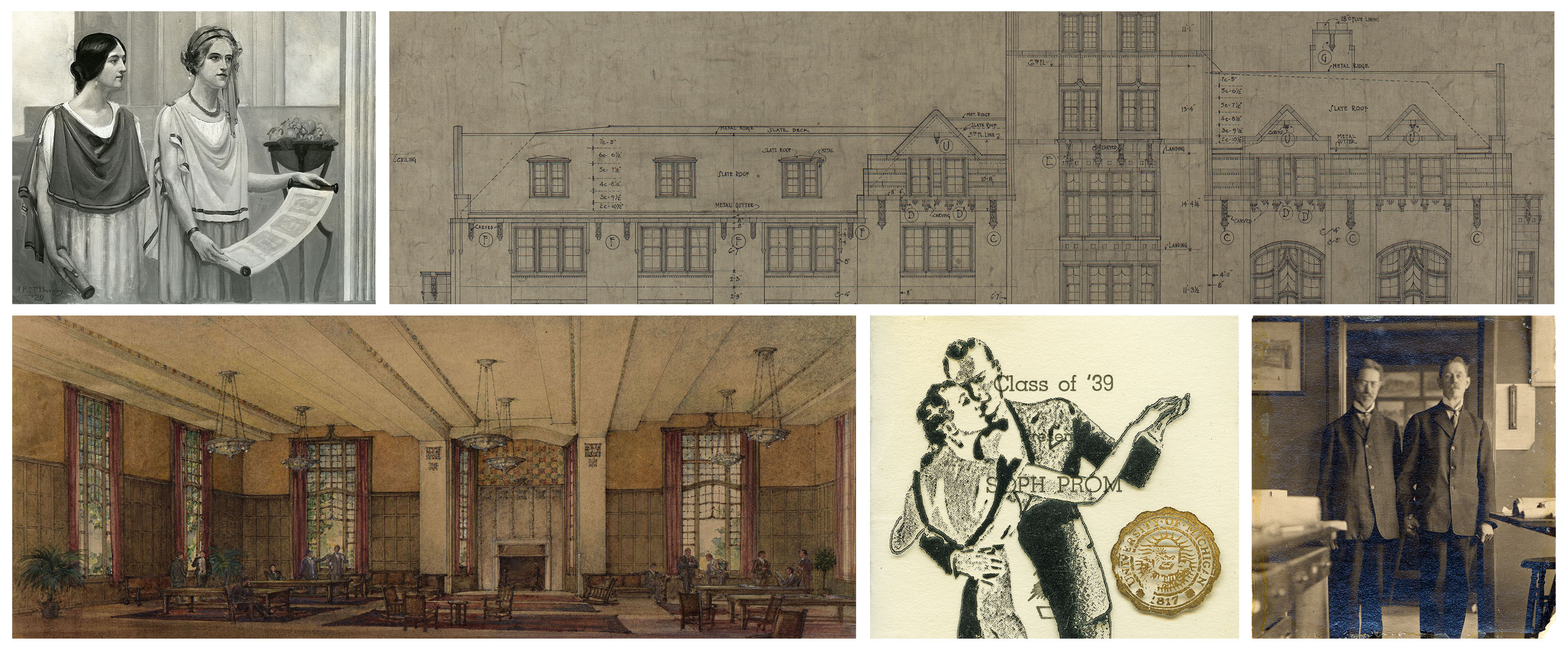 As familiar as these buildings may seem on today's campus, their origins are less so. What modern visitor would know that the university envisioned separate zones of campus for men and women as it was expanding in the early twentieth century? U-M President Marion Burton stated in 1921:
[I]t may be said in general men's interests will center south and west of campus where the Michigan Union and Ferry Field are determining factors, while new buildings for women will go to the north of the campus in close proximity to Palmer Field and the Barbour Gymnasium. The projected Michigan League Building will be located on the east side of the Mall just north of North University Avenue and east of Hill Auditorium. [1]
The architects for both the Michigan Union and Michigan League were brothers Irving Kane Pond and Allen Bartlit Pond, Ann Arbor natives and Michigan alums whose Chicago-based firm designed a number of university unions. They imagined development towards perfection of character for those who visited their buildings, which were designed in the collegiate gothic style.[2] This exhibit explores the fascinating ideals and intentions of the architects, students, and alumni, all of whom played essential roles in the buildings' designs and initial uses.
[1]The President's Report to the Board of Regents for the Academic Year 1920-1921 (Ann Arbor: University of Michigan, 1922), 25.
[2]Irving K. Pond, The Autobiography of Irving K. Pond: The Sons of Mary and Elihu, eds. David Swan and Terry Tatum (Oak Park, Illinois: Hyoogen Press, 2009), 291.